ATP World Tour Finals & Challenger Tour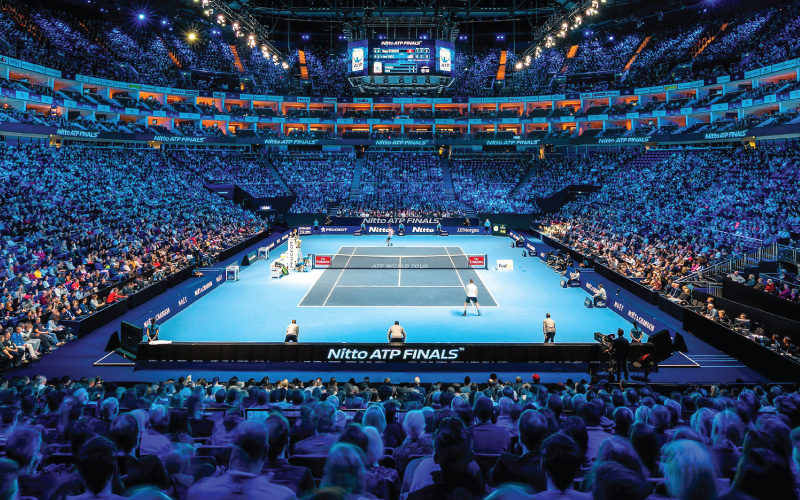 We have been lucky enough to be part of the ATP World Finals for many years. Providing accreditation management software and on-site security scanning with our rfid access control platform.

More recently we have deployed solutions to handle crew and media catering. This new use of the laminate have allowed media to access both catering and a dedicated bar areas. This allowance is tracked in the AllowMe software with reporting made available to show uptake, main users, busy times, and total consumption facilitating future planning and stock control as well as social compliance.

Our custom transportation application was used to scan accreditation holders on and off of boats from the centre of the city right into the venue. This allowed event and transport managers know in real time who is making their way down the Thames by boat to the venue. This can alert them of the presence of VIPs and their families and has been used to automatically alert drivers when they were needed to pick up players from the dock and bring them up to the player area entrance.

The ATP World Finals make use of a dedicated health and safety induction portal that requires all people applying to work onsite during the build and break period to read the information and then complete a short quiz. This portal has been fully translated to French and Spanish to better cater for the diversity of its users. More recently this portal has been expanded to send out a text message with a verification code to once the induction has been completed to be presented on site when collecting the accreditation.

The text messaging service in the player family dining areas give event organisers a heads-up when important VIPs arrive to the restaurant, this information can then be passed on to catering and hospitality teams so they can tend to the needs of the guests quickly.