Dubai Duty Free Irish Open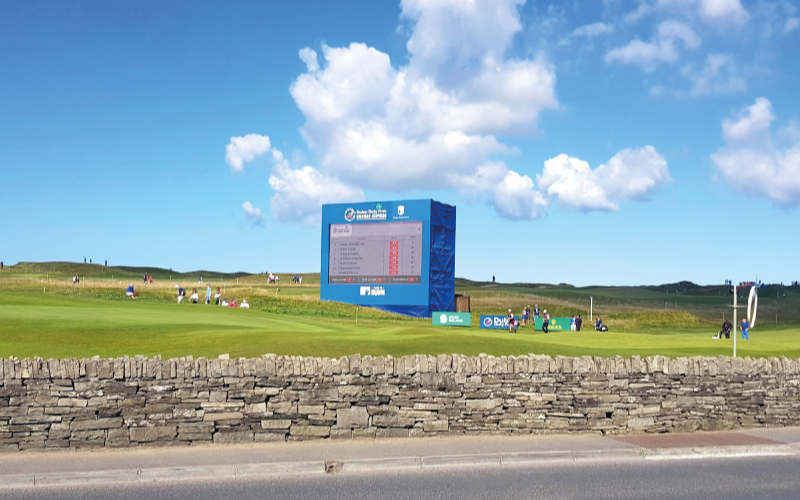 We made our way to the beautiful coastal town of Lahinch in Ireland to work on-site with the European Tour accreditation and ticketing teams. The Dubai Duty Free Irish Open forms just one of the events that The European Tour makes use of both the AllowME event accreditation system and rfid access control on-site scanning.
The European Tour has been working with AllowME in the months leading up to the event by processing applications made by contractors, volunteers and the media on their accreditation portal, assigning dates and zones and finally printing the passes from AllowME.

Due to the level of the security of the event all accredited people needed to have a passport style photograph assigned to their record and then printed on their passes.

Each pass featured a unique barcode that was scanned upon entry to the site at various points, this allowed The European Tour to manage which contractors, staff, media and volunteers were on-site and at what time giving them the opportunity to be proactive with security, parking and crowd management on-site.

Security and marshals were given one of our easy-to-use hand held scanners running our unique software, which could quickly and effortlessly scan barcodes on the passes from a distance helping eliminate queues and waiting time in accreditation lanes.

Each scanner shows all of the information associated to that persons pass on screen including their name and photograph eliminating the possibility of pass swapping.

We configured an online dashboard for the ticketing and accreditation director allowing them to see an hourly breakdown of how many accredited people have entered the site, at what entrance and on what day, giving useful and informative insights for planning and management.