Tennis Canada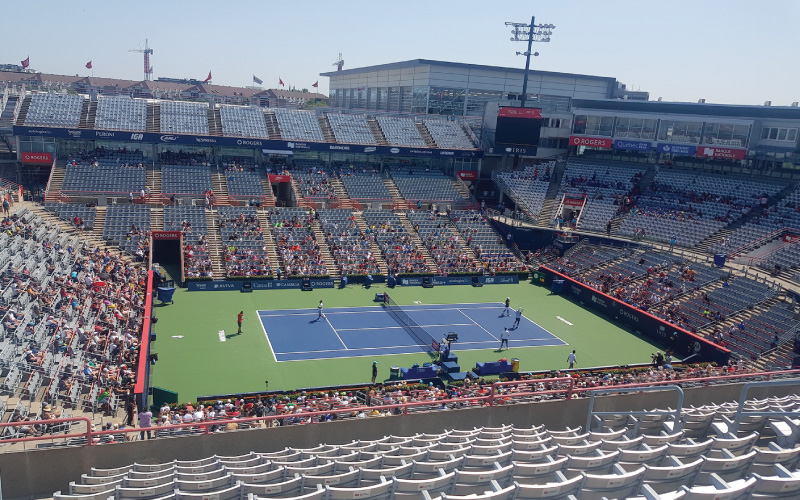 RFIDentikit have been working with both Toronto and Montreal for many years providing our Gold Standard event accreditation platform, AllowMe, at both 1000 events.
Both tournaments make use of their own discrete instance to allow complete segregation of their events and to make use of multiple portals to separate the volunteers, media, staff, players and guest applications. This allows different departments to handle each approval workflow for the incoming requests.
Our experience has shown that each event is very different, even if they share a lot of similarities. For this reason, we don't pigeonhole our clients together by making them use templates on their portals. Instead, every portal we provide, for any client has custom configuration and is bespoke to fit the needs and journey required by the applicants, designed entirely with brand guidelines in mind.
You may think that this makes our configuration of new portals slow but that couldn't be further from the truth. Were very efficient.
Tennis Canada make use of a global "Do No Accredit" blacklist, alerting system users should application data appear on this list. This has become a very important and widely used feature in the sporting markets ensuring that banned applicants never pass through the net and their attendance is blocked.
This list can be updated in real time with the system checking the database for applications already completed that would now be blocked by the update alerting the relevant parties to take action.
Due to the site's differences, each tournament has their own requirements for access zones and pass types. AllowME's blank-canvas design engine makes it easy to design and secure each pass using the information collected during the application stage. Each pass is rendered in real time and batch printed to any type of card printer…We provide those too.
Both sites make use of comprehensive RFID badge scanning throughout their venues, interrogating each badge individually, giving visual verification to security teams on whether the individual has access to a certain zone at a certain time.
Accreditation teams easily make a change to someone's access level on the fly and this is reflected around the site in real-time.
The badge used to access the site can also be used to scan for catering. Giving the bearer access to a certain meal session is easy in our event accreditation system and can be done with a click of a button, which is then reflected instantly on the catering scanners.
AllowME's powerful reporting tools give event organisers access to all data held and generated within AllowME. Tennis Canada extract information such as how many people applied for a certain pass type or who had lunch.
This data is shared with management or caterers to give better insights at the tournaments or for billing purposes.
Tennis Canada also use our stringing module to collect requests for this service. Any member of a player's party will be able to use this service with the charge being passed onto the player and deducted at pay-out.
The logs of stringing usage are available to accounts, the player (through the player portal) and to the stringing organisation in real time detailing who requested the service, how many new strings needed and tensions.
We work tirelessly to ensure that Tennis Canada have access to and make use of the latest developments that we have to offer to make their workflow simpler, more automatic and cutting edge.