US Men's Clay Court Championship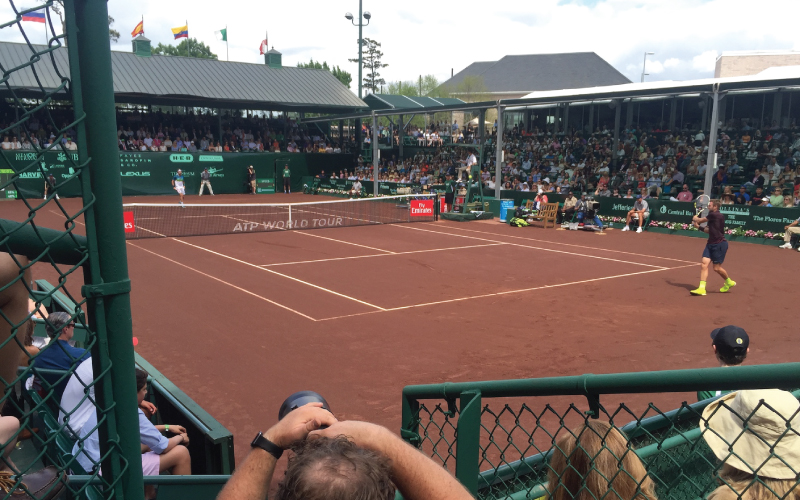 We have been proud to work with the US Men's Clay Court Championships, hosted at the River Oaks Country Club, TX for many years. The tournament utilise the AllowME event accreditation software platform to handle all attendees from suppliers to sponsors as well as their paid VIP Hospitality Suite Guests and Event Volunteers.

Along side our Gold Standard Accreditation Platform facilitating the site application of players, media, staff and VIPs, the volunteer system made it easy to register online and complete their application. The portal collects crucial information as well as their event availability making it easy for committee heads to assign people based on their skills, past contribution and availability throughout the tournament.

AllowME also managed the special RFID sponsor wristbands by making it easy to import and assign each wristband to a unique individual on the system. Each wristband can be managed and tracked separately around site making it easy to increase or decrease someone's access level on the fly as well as reporting on utilisation of the facility.

Non-obtrusive long-range scanners scattered around key points of the site allowed the tournament to control the access to key zones and sensitive areas, giving clear and visual indicators to security teams whether someone should have access to that area. The visual on-screen feedback made it easy for the security personnel to verify that the pass belongs to that individual and help eliminate forgeries and potential pass swapping.

The tournament made use of after event reporting to retrieve data stored in AllowME to give insights about the event. The custom report engine made it easy to see how many people applied for each pass, what passes never got used and who went into which zones.