Western & Southern Open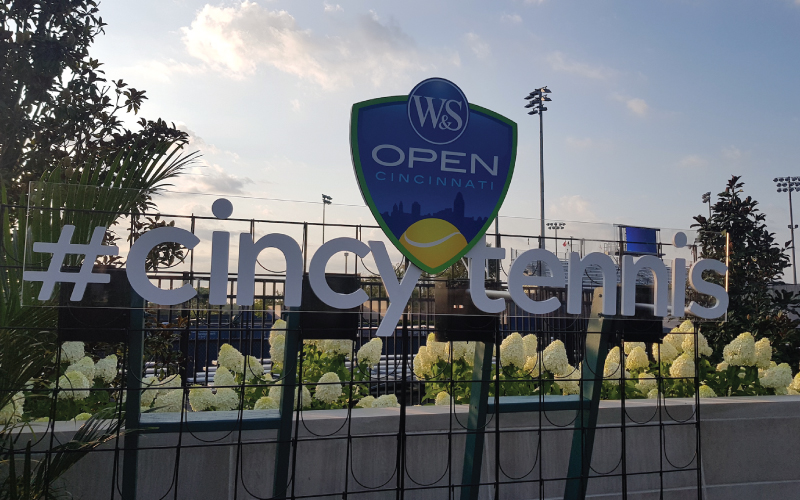 The Western and Southern Open (WSO) takes place annually in Cincinnati providing ATP and WTA 1000 competitions.
RFIDentikit work with the WSO providing our world class event accreditation software and our RFID Access Control System. As a supplier of RFID cards, we work with the events vision to produce a gold standard solution including branding and production of the RFID event passes.
The dedicated volunteer portal made it easy for applicants to choose the committees they wished to work for and the days and shifts they could make. The volunteer portal was also used to collect uniform sizes to ensure organisers had the correct stock levels.
AllowMe's Grids module makes shift management easy and intuitive giving committee heads control to see where volunteers would like to work and how many years of previous experience they might have under their belt. Once a volunteer has submitted this application, the approval stage is very straight forward and committee heads can easily assign each volunteer, based on their availability to the various shift schedules available in the system.
WSO need different options for attendees to the event. Volunteers, Staff and Media applications needed different solutions and applicant journeys to support the tone of voice and branding shown to each group.
To accommodate this, we created three bespoke portals using the WSO's branding. Each collects different information from applicants which feeds into our event accreditation software to be approved or declined.
In the case of the volunteer portal, we collect information that allows applicants to specify times and dates they would like to volunteer as well as clothing sizes for uniforms. This allows the organisers to cover all their volunteer requirements and approve applications in one place.
Our event accreditation solution allows for emails to be triggered at relevant points of the applicant journey, saving massive amounts of time and organisation by the WSO organisers.

We use our large format printers and cards on site to create the credentials for non-ticketed attendees using the WSO's branding and our pass design engine.

RFIDentikit provide and configure the rfid access control system to make sure that the site is organised into zones to protect restricted areas from all sides. This allows attendees to be tracked through the event and only being stopped if trying to enter a restricted area they have not been cleared to enter.
Permissions can be altered in real time. Just a few clicks will allow access to an area previously denied with the whole site accepting this change in seconds.
This passive scanning allows us to collect a great deal of data about the event to share with the organisers.